Celebrations as TNO kickstarts CO2 capture at Delft pilot plant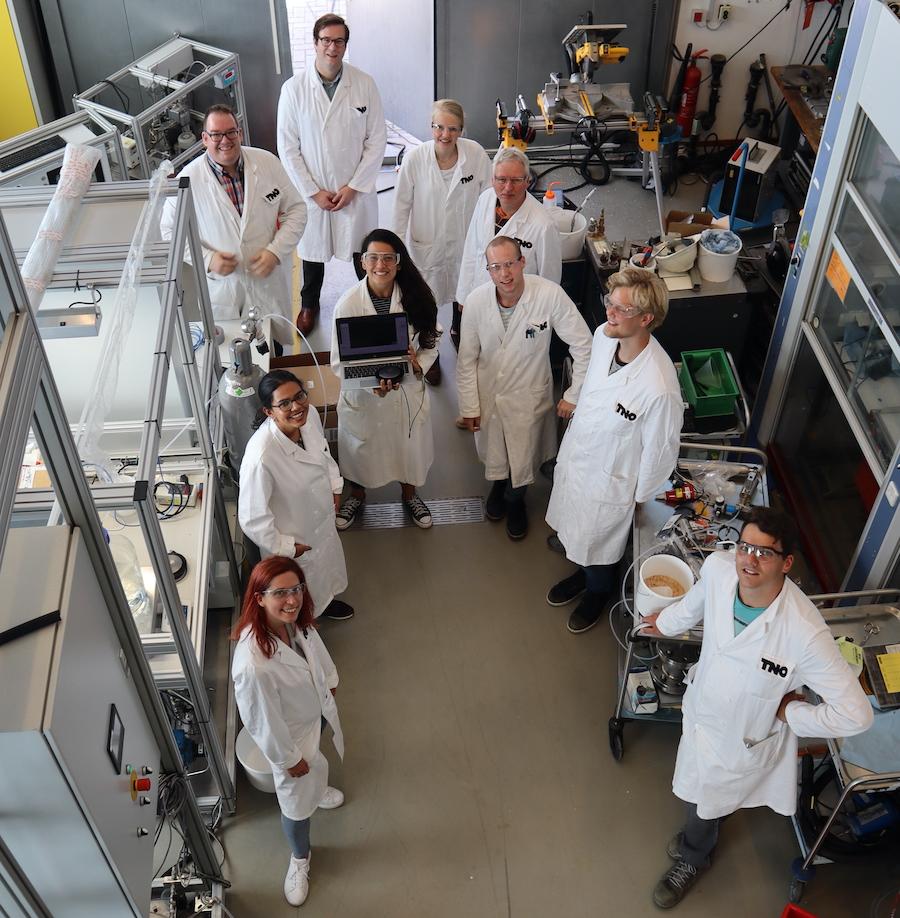 Mobile unit will demonstrate capture technologies in real-life industrial settings
Project partners at TNO have captured the first batches of carbon dioxide (CO2) from synthetic flue gas using a new mobile CO2 capture plant designed and built at the research organisation's lab in Delft.
The researchers are celebrating the start-up of the pilot plant, which began capturing small volumes of the greenhouse gas on 21 August.
The mobile unit's compact design means the plant can be easily transported to different test sites and installed at real-life industrial plants without disturbing commercial operations.
The plant, which is based on the design of an existing unit, is fed by a small gas stream – of up to 5 normal cubic metres per hour – and captures around 1 kilogram of CO2 per hour.
As part of the REALISE project, the pilot will travel to the Irving Oil Whitegate refinery in Cork, Ireland, where it will capture CO2 from multiple refinery stacks using a novel solvent supplied by Norwegian research university, NTNU. The eight-month campaign will take place in 2021.
Juliana Monteiro, of TNO and REALISE work package lead, said: "Despite its size, the plant has all the components of a full-size CO2 capture plant and can be used to demonstrate the interactions of different solvents with flue gas components, and research aspects such as emissions and solvent degradation control. The fully commissioned plant will be used to test two different CO2 capture solvents before being shipped to Ireland."
The campaign at the Whitegate refinery in Cork forms part of REALISE's capture demonstration activities aimed at advancing CO2capture, utilisation and storage (CCUS) technologies for the refinery sector, and for industry in general.