Policy guidance calls for faster deployment of carbon capture for Europe's industry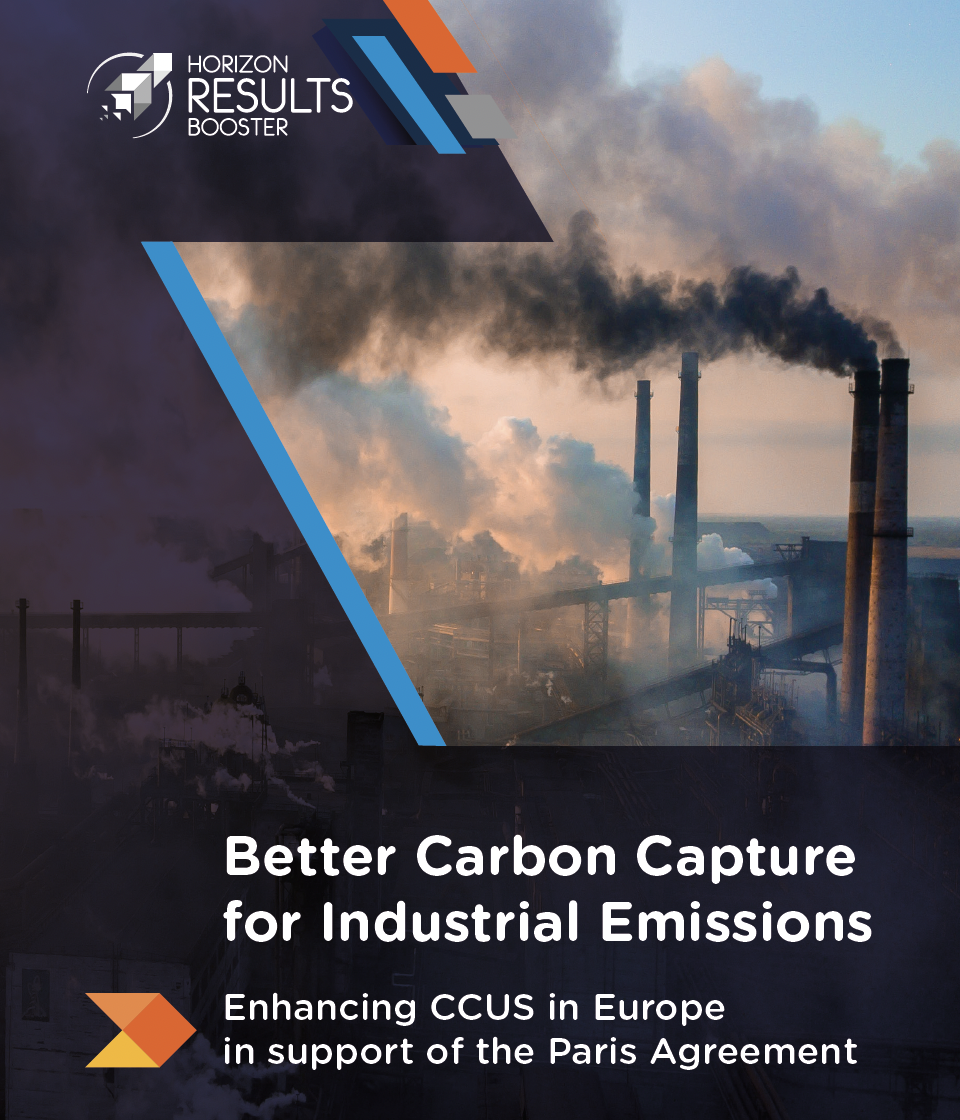 Researchers share recommendations with policymakers for advancing CCUS across Europe
Greater support and better regulation are needed to accelerate deployment in Europe of carbon capture, utilisation and storage (CCUS), a set of technologies widely seen as essential for decarbonising industry and helping limit dangerous global heating.
A new policy brief, prepared by a group of leading CCUS researchers and practitioners, argues that the technology should be prioritised, alongside renewable energy and other decarbonisation options, in national regulatory frameworks.
The brief also says that all countries' climate targets should be aligned with the Paris Agreement, which seeks to limit global temperature increases to well below 2°C higher than pre-industrial levels.  
"Additional CCUS regulations and political incentives, as well as national, industrial and EU financial support, are needed to initiate and support large-scale CCUS projects," it finds, adding that there is a need for "a more coherent and sound policy landscape for CCUS".
Energy intensive industries
The briefing, aimed at policymakers in national governments and within the European Commission, also says educational and public awareness activities are needed across Europe to explain the benefits of climate change mitigation options, such as CCUS.
CCUS involves separating carbon dioxide (CO2 ) from industrial point sources, then transporting it by pipeline, road tanker, rail or ship, to geological sites for long-term storage or, alternatively, utilising it as a feedstock in other industrial processes.
The climate technology is seen as particularly important for mitigating the impact of energy intensive industries whose greenhouse gas emissions are hard to abate. These include cement, steel and refining – the sectors the policy brief authors are researching and which together account for almost 20% of the global CO2 emissions caused by human activity.
Within the CCUS chain, the briefing singles out the lack of identified storage sites, especially in southern Europe, as a key issue. Potential capacity in Europe is "more than sufficient" to meet European Union targets – it is conservatively estimated at 134 gigatonnes (Gt). However, only a small portion of CO2 storage sites are being made available, representing capacity of about 1.25 Gt of CO2.
Recommendations
The brief makes recommendations in four key areas:
Political framework: Raise awareness within government of the importance of global CCUS deployment, with support from the European Commission;
Clear definitions: Characterise geological storage sites in all member states and, in particular, southern Europe;
A practical roadmap to realise CCUS ambitions: Make provisions for practical implementation of CCUS;
Fair competition and access: EU member states to adopt technology neutral support, i.e. broaden the support to all technologies that reduce emissions.
The briefing was developed by the CLEANKER, C4U and REALISE CCUS projects, all of which are funded under the European Union's flagship Horizon 2020 research and innovation programme.
For further information about the policy briefing, contact Martina Fantini, Project Group Leader, martina.fantini@polimi.it