Blog: Chinese case study set to deliver CO2 capture insights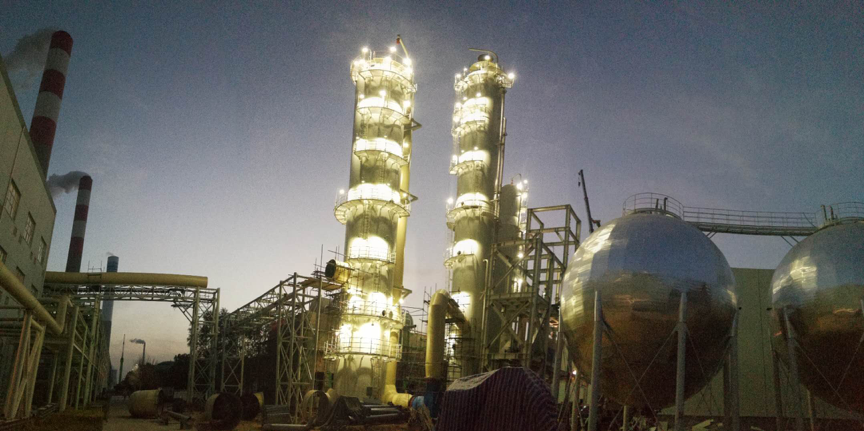 By Professor Shujuan Wang, Tsinghua University, Beijing
Last September, Chinese president Xi Jinping announced to the United Nations General Assembly that China is targeting peak carbon dioxide (CO2) emissions by 2030 and carbon neutrality by 2060.
This shows that the Chinese government is paying more attention to emissions reduction but the country faces a significant challenge: in 2019, China's emissions were 9.8 billion tonnes, higher than the world average.
A big part of the solution will be carbon capture and storage (CCS), and there are already several CCS demonstration plants operating in China. The largest one, located in Shaanxi Province, has a CO2 capture capacity of 150,000 tonnes per year (t/yr); it began operations at the end of 2020. China's first CO2 capture facility, Gaobeidian Power Plant in Beijing, was commissioned in 2008 with a capacity of 3000 t/yr.
The REALISE project, which focuses on the use of CO2 capture in the refineries sector, features a Chinese case study based at the Karamay capture facility, in Xinjiang Province, owned and operated by Xinjiang Dunhua Oil Technology Company (XJDH).
The facility started operating in 2015 and has a capture capacity of 100,000 t/yr. Purge gas from a PSA system used for producing hydrogen gas is fed to the facility, with the CO2 being captured using AEA solution – an amine-based complex solution developed by Dalian University of Technology.
The purified gas, rich in hydrogen, is then fed back to the PSA system and the captured CO2 is transported to nearby oil fields for use in enhanced oil recovery, or EOR.
Research already conducted at Karamay includes an assessment of the capture performance of the AEA solution, which displays a number of significant characteristics. These include:
an absorption capacity 1.5-2 times greater than that of activated MDEA, a chemical often used for gas removal;
a desorption temperature of around 100℃, meaning that low-grade thermal energy can be used in capture operations;
a regeneration energy of less than 2.5 gigajoules per tonne of CO2;
less degradation of the capture solvent, being a more stable compound.
For the REALISE project, we will be using a new solvent – HS3 – in the same conditions and set-up, which will allow us to compare results. HS3 is a second generation solvent developed by REALISE partners, NTNU and SINTEF, which is expected to perform better in the CO2 capture trials.